May Madness!
Due to the success of our last competition, we have decided to give away 2 products gifts to 2 lucky winners in in our May Madness Competition.
The prizes up for grabs are the Anubis Barcelona Tenso Gift Set (R.R.P. £74.00) and Anubis Barcelona Red Seaweed Pack x 200ml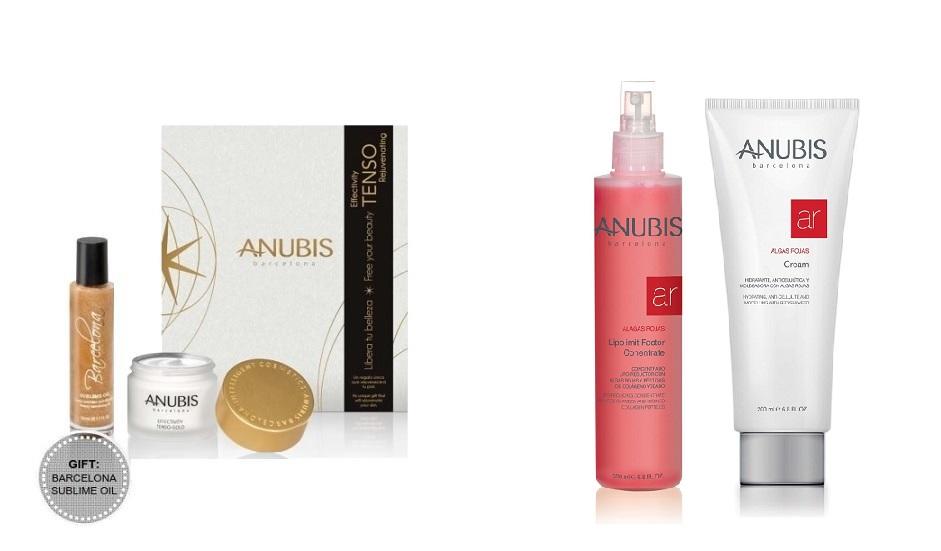 For a chance to WIN!!, simply FOLLOW and RETWEET !
The tenso gold gift set contains a Tenso Gold Cream 60ml and a FREE GIFT of a Barcelona Sublime Oil 50ml. The Tenso Gold Cream is an Intensive firming triple action cream. It provides effective skin restructuring action, reduces wrinkles, combats expression lines and firms the skin. It redefines the facial contours, relieves muscle tension and reinforces the skins firmness. The Barcelona Sublime Oil is a a beauty oil based with vegetable oils and Vitamin E that moisturises, nourishes and softens, leaving skin feeling silky and incredibly soft. It contains gold particles that provide light and glow to the skin, leaving it magically illuminated. Can also be used on the end of hair.
The Red Seaweed is an anti-cellulite body sculpting treatment pack which contains a 200ml Red Seaweed Cream and 200ml concentrate. It reduces and shapes the silhouette of the treated area. Treats edematous cellulite and localised fat, reducing the 'orange peel' effect on the skin. It also encourages water retention drainage, eliminating toxins.
Open to UK residents only. End Friday 13th May. Winner picked at random (subject to conditions above)
Good Luck!!!